This pandemic has made us look at a lot of things differently. We have learned to appreciate our front line workers, our bus drivers, nurses, doctors and everyone who keeps our food supply going. We have looked around our neighbourhood and have seen that the people who make our towns and cities unique – small business owners, independent artists, restaurants, therapists, physiotherapists and doulas have shared their realities and for a period I felt like people really got it. I felt like people may truly understand the struggle….but then….
I started seeing this again on social media "looking for a digital marketing person – limited to no budget" "need 40 cupcakes for mother's day – looking to spend no more than $2 each" "want a moving service but don't want to spend more than $X per hour." I gave a quote to someone last week and received a one line email back – "I thought it would be less given the state of the world – what if I paid you half that?"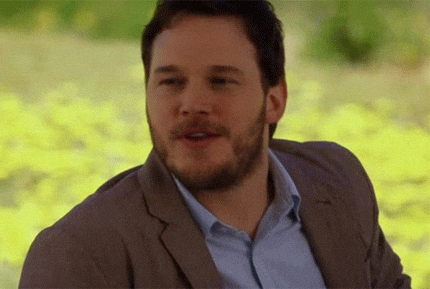 I didn't respond.  – I have over 15 years experience in my field, I am an expert and work hard to keep my skills and expertise up to date. I am also a mother of 3 little boys, have a mortgage to pay, bills due just like everyone else – but I sometimes feel like the "cult of entrepreneurship" has made the general public think that being a business owner or being self employed = endless perks + lotsa money!
And then I realized maybe us small business owners are not being forthcoming enough – maybe we need to lay it out a bit – maybe I can break it down. So here I go.
Last year a quote was going around – "You are not paying me for my time you are paying me for my 10 years of experience." I liked that quote – but it was only part of the story. Being a small business owner is so much more than that so I will share what my reality is.
I am a Career Coach & HR professional. I work with women and parents as well as companies to support them in their goals. This is my job. This is not a hobby. This is how I pay my mortgage. This is how I feed my kids and pay for their medication. I have spent 3 years building myself a business that lets me support my family and I am really proud of it. To top it off I really am an expert. I have been in this field for 15 years. I have interviewed over 2000 people in my career, hired hundreds, looked at so many resumes that some days I thought my eyes would bleed – and I am one of the few people in this country who has built out entire national and international return to work programs.
But my fee is not just "for my time" where I am coaching or providing advice – it is for the following:
Annual insurance, Website hosting, website theme, online course platform, cell phone, booths at trade show, advertising, email service, domain, computer, head phones, head set, training programs, memberships, client management software, virtual assistant, subcontractors for video, web maintenance etc etc.
I am a business that currently does not have a physical space but even without that last year my expenses were 35% of my revenue. I anticipate this year it will be closer to 50% (and that is being optimistic) with a BIG question mark as to how much I am going to be earning.
I also spend time – writing articles, doing free intro calls, on-boarding new clients, attending workshops and conferences to keep my skills up to date, speaking at events for free, speaking to parent groups (often for free), building courses, writing programs, writing newsletters, running my free facebook group etc, supporting other small business owners and more. All in an effort to build community and a strong sphere of support for myself and others.
There is no vacation pay, benefits, sick time, lieu time, mental health days. There is no day off. I have been asked to "cut people a deal" which for someone with a 9-5 would be equivalent to your boss walking into your office and asking you to take a 25% pay cut before they go and hire someone else who will do it cheaper.
CERB is a great initiative. You get $2000 a month (before tax). For small business owners much of that will go to paying all their service providers. $100 a month for my email server, $50 a month for insurance, $400 a year for my HR licensing, phone etc. But small business owners don't get to take a leave. We don't want to walk away from our business – it might not be there when we come back and worse – it might not be there when you – our customers, our clients – are ready to come back.
My business is called Careerlove – and I love what I do. I love my clients. I love the work. I feel like I am making a difference in people's lives. So thank you for supporting small businesses. Thank you for shopping at our stores, for hiring us to help with you start YOUR own business, change jobs, get ready for that interview, for making your website amazing!
And thank you for buying from us. For understanding we are paying our staff, our hydro and buying medication for our kids. We are not Amazon. We are your neighbours. We are your community. We are your local employers. And we want to be here for you when this is all over.
Allison Venditti is a Career Coach & HR Expert at http://www.careerlove.ca She currently supports individuals and companies with her unique blend of no nonsense advice, over a decade of experience in dozens of different industries and an unwavering mission to support working women and mothers. In her pre COVID spare time Allison could be found biking the streets of Toronto, sitting with take out while watching the world go by on a busy street or walking with coffee and a friend. Now she enjoys long walks around her living room, grocery shopping online and pretending like she is someone who enjoys puzzles while her cat Tranceron silently judges her.