by Allison Venditti – Career Coach @careerlove.ca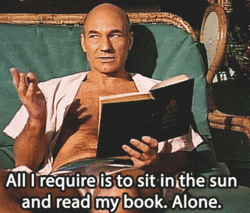 I am an information absorber. I feel stronger and more empowered the more I know about topics that I previously knew nothing about but one constant since I started having kids 9 years ago has been work + motherhood and all that is in between.
I have read most every book out there on the topic and here are my top 10 favourites
ONE –Remember this quote – "We still ask women to work like they don't have kids and parent like they don't work. It's well past time to change all that."  That mastery is Amy Westervelt. Journalist, advocate, podcast wonder and the author of Forget Having It All: How America Messed up Motherhood and How to Fix It If you only need to read one book – make it this one.
TWO – The Year of Yes – How to Dance it Out, Stand in the Sun and Be Your Own Person by Shonda Rhimes. Yes that Shonda Rhimes – who created Grey's Anatomy, raised her family and changed television forever. I love this book. I love how it made me feel. I loved the message. Add this one to the cart.
THREE – A Short Biography of Ruth Bader Ginsburg – that is right. I am putting a book in here that ISN'T EVEN OUT YET because – well this is the book that people have been waiting for. This woman is a powerhouse. A true leader and someone who has changed our world for the better. Thank you RBG.
FOUR Mom & Me and Mom – Maya Angelou. Really you should just read all her books but for those of us who did not have an easy relationship with our own mothers or have struggled with being a mom this is an honest look at what it all means and feels like rolled into one by a true literary master.
FIVE I don't know how she does it – Allison Pearson – This book is a work of fiction. It isn't heavy but is really familiar and that is sometimes a nice thing to feel – so I dropped it in here 🙂 A short read but can be read while hiding in the bathroom or parked in a grocery store parking lot while you have 5 minutes with a coffee 🙂
SIX – Bad Feminist – Roxanne Gay – This is a book of essays but a book that I have that is literally ragged from reading over and over again. There are very few writers who compare to Roxanne Gay so this is a really great place to start! Plus it is essays so you only need small bits of time to absord it. Hooray!
SEVEN – The Awakening – Kate Chopin – written in 1899 the book centres on Edna Pontellier and her struggle between her increasingly unorthodox views on femininity and motherhood with the prevailing social attitudes of the turn-of-the-century American South. It is one of the earliest American novels that focuses on women's issues without condescension and that in itself should be celebrated. (thank you to wikipedia for the description – my 9pm coffee isn't helping as much as I thought it would)
EIGHT – The Book Of Awesome Women – Becca Anderson – this was one I wondered if I should put in – but I did because it contains the stories of so many amazing women and I love to see how each one has made a contribution doing something totally different. I always tell my coaching clients that there is ONLY ONE you – this book proves it. Keep going. You could change the world.
NINE – We should all be Feminists – Chimamanda Ngozi Adiche – This is indeed a rallying cry. The book (actually an essay) is based on her TedX Talk of the same name. A truly 21st century look at what is means to be a woman today. I sort of want a crate of these to leave in people's mailboxes.
TEN – The Fifth Trimester: The Working Mom's Guide to Style, Sanity, and Success After Baby – Lauren Smith Body. I added this one in here – not because I am particularly interested in a style guide but because there REALLY is a fifth semester and she talks about it and how hard it can be – which as you know I really appreciate.
ELEVEN – I want my book to be #11 – I wrote down on the top 10 things I wanted to do in my life and one was to write a book. I want to write the book on how Return to Work SHOULD be done. We do a bad job in bringing mothers back to work – I have spent 15 years doing just that. I want to share that with the world. So if you are reading this and are looking to publish this book you know where to find me 🙂 info@careerlove.ca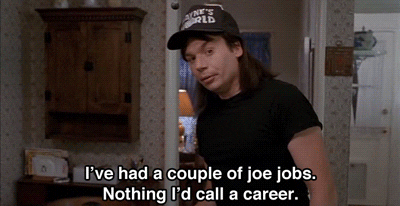 Feeling stuck in your career? Feel like reading the book isn't going to make the change – head on over to my website and learn about what it is to work like with a career coach, join a mastermind or take a short course. I would love to hear from you! www,careerlove.ca
Allison Venditti is a Career Coach, advocate for working women and pay transparency and leading expert in return to work . She is the mom to 3 boys, bringer of food to one cat, Star Wars lover, HR prostar and winter biker. I help women create careers they love – and I am really friggin good at what I do 🙂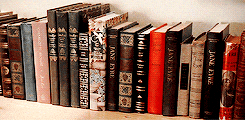 *Please note that links on this blog are part of the Amazon Affiliate program – you buy a book I am able to buy more so I can write more blogs about books!*